Is Bubble.io The Best App Builder in 2023?
Once upon a time, Bubble.io was the no-code app builder for any serious non-tech founder.
But in 2023, we think Bubble is a bit overrated, much like Keanu Reeves in John Wick.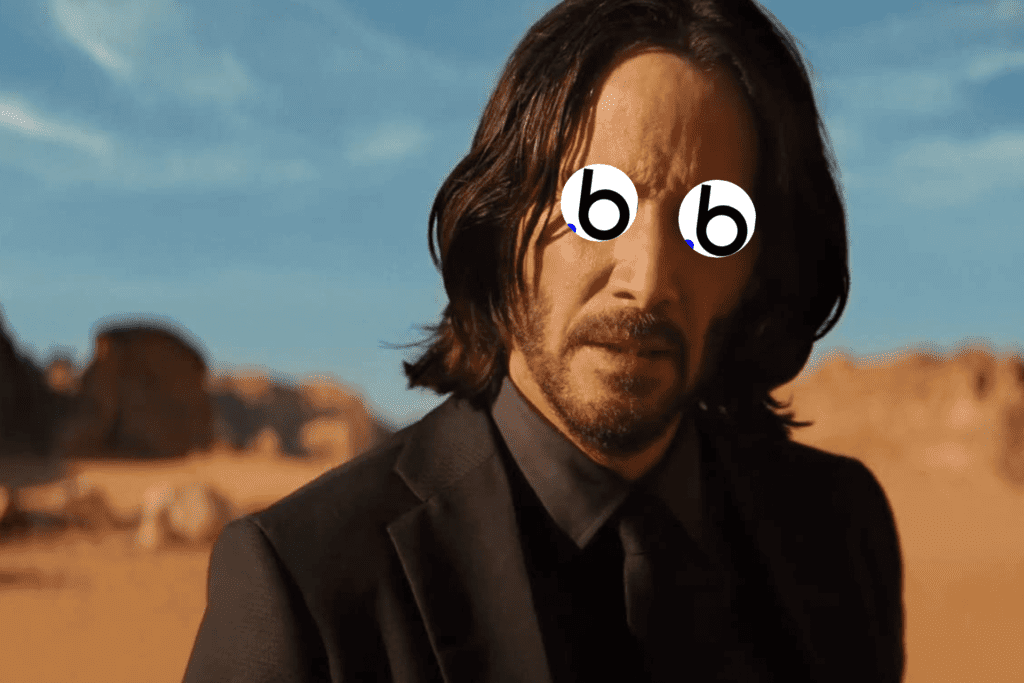 In fact, considering the amazing alternative no-code app builders on the market, we'd hesitate to use Bubble in all but a few cases.
Hear us out!
So, is Bubble.io as a no-code SaaS builder still good?
Yes, Bubble.io is still a good product.
Our issue is that as one of the earliest no-code app builders, Bubble's tremendous brand equity now overshadows its actual value proposition.
Bubble was founded in 2012 and is one of the O.G. no-code SaaS builders.
The 'Yahoo! Mail of no-code app builders' if you will.
Even today, Yahoo has a loyal user base despite being inferior to Google in every area.
We've said it before: being the first is better than being the best.

Like Yahoo, Bubble will always be the first.
But like Yahoo, is it still the best?
Speaking as app developers, there are other no-code platforms that can rival Bubble.
There's nothing you can build on Bubble in 2023 that you can only build on Bubble.
Then, consider its advantages and disadvantages and Bubble seems to control a disproportionately large portion of the no code market on legacy alone.
That's great for Bubble shareholders but not good for users.
Here are two reasons why we wouldn't be comfortable using Bubble.
Vendor Lock In & Price Hikes
When you build an app on Bubble, you don't own the codebase – Bubble does.
It's been this way since 2012 and doesn't seem to be changing.
We can see a new founder thinking, "Meh, that's not a big deal."
These founders very probably haven't worked with a profitable business idea.
These words, meanwhile, come from a Redditor who has:

Bubble introduced a dramatic pricing change recently which resulted in many founders having to shut down profitable apps permanently or rebuild elsewhere from scratch.
Remember: Bubble is a business that owes a fiscal responsibility to its shareholders.
Put simply, it exists to make them money – even at your expense.
And so, it hurts us to see people out there with mindsets like this:

Dear founders, no code app builders are tools.
Love your children, love your dogs, and love your neighbours.
But never fall in love with your tools, because your tools certainly won't fall in love with you.
Bubble has shown that they are just as profit-driven as the next business.
So should you!
Superior No Code SaaS Builder Alternatives to Bubble
Why tolerate vendor lock-in in 2023 when you don't have to!
Here are no code app builders that rival Bubble's functionality and allow source code export:
They give you the strengths of Bubble, without its biggest drawback!
Why aren't they more popular?
It could be that they suck.
Or it could be they weren't first and don't have anywhere near Bubble's marketing budget.
And so, without the benefit of visibility, they must compete by creating a better product.
Saying all this, despite our negative Bubble review…
We'd Still Recommend Bubble for Building a No-Code SaaS App
If a non-tech founder asked us whether they could use Bubble, we'd say, yes.
If you aren't 100% sure what you need, then Bubble is a safe option to build an MVP fast.
And yes, you can iterate beyond MVP with Bubble, especially if it's a simpler Micro SaaS idea.
How far? If your app keeps growing, you'll find out.
Bubble is still no code at the end of the day, so be prepared to rebuild everything.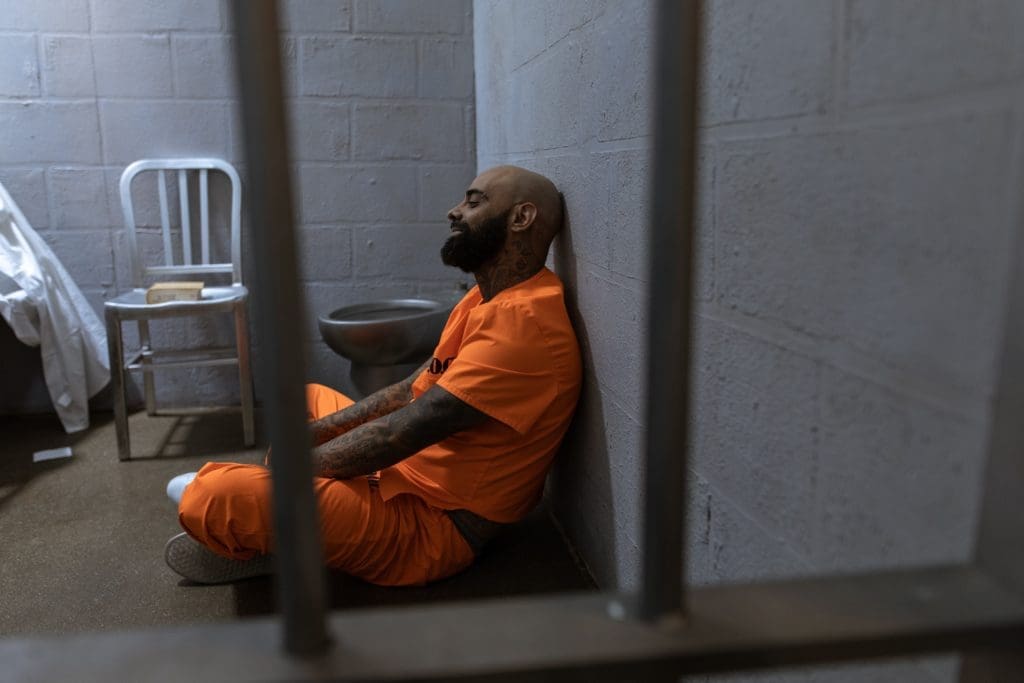 Now, if someone asked us if Bubble was the best no-code app builder out there and would we personally use it for a business we wanted to run long-term, we'd say no.
Any capability it offers is just not worth the risk of vendor lock in.
If we used no code to build a prototype / MVP, there are options without vendor lock in.
If we're already past MVP and working on a validated app idea, chances are the app will need custom coding anyways.
We can't think of a situation where we'd say, "Bubble is the best tool for this".
But you can do it.
Just bear in mind that if one day your app or SaaS gets hit with a breaking change you can't fix because of vendor lock in, you were asking for it!
Futureproof Your SaaS App Against The Limitations of No-Code
No code is a great way for non-tech founders to build MVPs.
When a SaaS needs to scale, it often outgrows what no code offers.
Wouldn't it be nice to have the option to take your app and find a new home?
Prioritize a no-code app builder with that flexibility – Bubble doesn't!
Imagine a developer building your app with their own in-house code so you rely on them forever.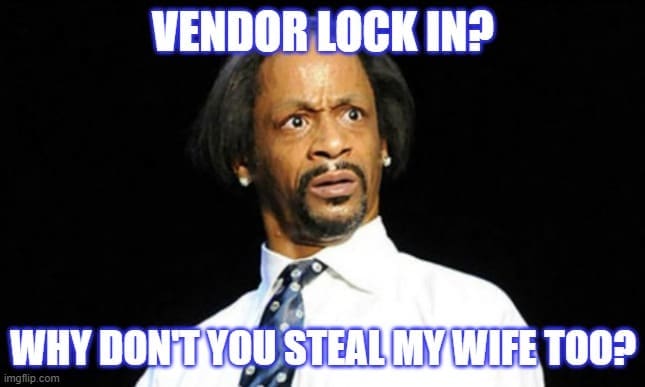 Tools for building apps without code should help you start fast without holding you back later on.
For every permanent no-code user, many more founders transition out of it.
Upstack Studio's Favourite No-Code SaaS Builder Alternatives to Bubble 
Hopefully, our Bubble review convinced you to consider other no-code and low-code app builders that allow you to build complex apps while being able to download source code.
We understand the appeal of Bubble – it's seen as a safe, can't go wrong option.
Meanwhile, other no-code SaaS app builders on the market can seem a bit dodgy. 
Knowing that, our team curated a list of three Bubble alternatives for three unique use cases.
We believe these tools are the best in their respective categories today.
Say no to vendor lock in!
🔑 Key Takeaways
Bubble Io is no longer unrivalled as the robust King Kong of no code app builders.


Bubble STILL does not allow source code export, which us Upstackers think is inexcusable today.


Bubble also recently implemented a sudden price hike that meant many founders had to shut down their apps.


We feel that Bubble as a brand is bigger than Bubble as a product, which is no bueno for users.


Considering most no code apps that become validated move out of no code and into regular development, prioritize an app builder that offers ownership of the code.


Here are no code and low code alternatives to Bubble including: Wappler, WeWeb, Draftbit, Sharetribe, and Flutterflow


If you're already using Bubble to build an MVP, no worries and keep going, just keep in mind you most likely will have to redo everything if the app is valdiated!


Ya'll know this is just our opinion, right?
Hey there stranger, thanks for reading all the way to the end. Consider joining our mailing list for a one-stop resource on everything from micro SaaS validation all the way to execution and promotion. Get a nifty list of questions to ask app developers when you sign up!
App Developer Interview Questions Template
Download this template now so you know exactly what to ask App Development Agencies! Let us know where should we send it through the form below.