Let's look at how to make money from an app
Valuable apps are and always will be potential cash cows.
In 2022, the global mobile app market was valued at USD 206.85 billion.
It's expected to reach USD 583 billion by 2030.
It's up to founders to see that value and find out how to make money from their app.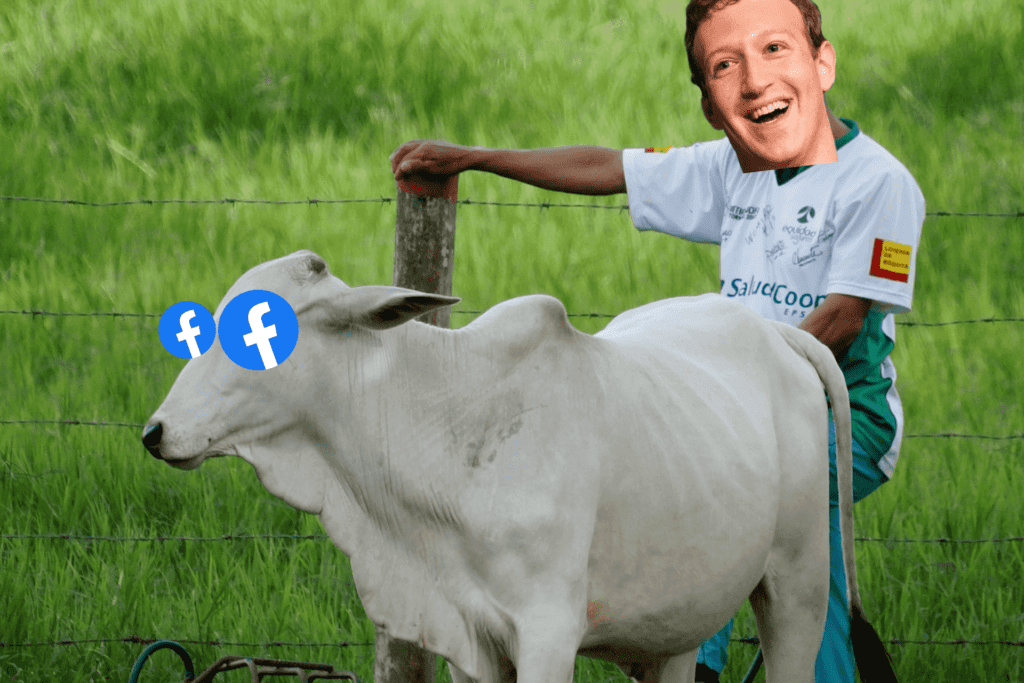 Here are seven app monetization strategies to milk your app for all it's worth.
In-app Advertising
In-app advertising is one of the most popular monetization strategies, with total spending expected to reach USD 399.6 billion by 2024.
Here's the abridged guide to how advertising works:
Build something people want
Offer it for free
The masses try to take it and – SMACK – you hit them in the face with an ad
How do you estimate ad revenue?
You need to know how much you get per impression: every time an ad is displayed, regardless of whether someone clicks into it.
You'll be working with an ad network or an ad network aggregator like Google AdMob.
They are the only ones that can tell you the exact figure being paid per impression.
With networks, you'll have to negotiate, but Google helps negotiate the best deal for you.
How much you get per impression varies on many factors including:
type of ad,
type of app,
where your users are located,
where the ad is placed,
Android vs iOS,
Business of Apps has some 2022 data on eCPM from different regions that will be of interest to you.
eCPM is cost per mille – what you get paid for every one thousand impressions.
Let's compare banner ads, which are ones placed on the margins of pages and screens.

According to their research, there is a slightly higher eCPM for Android apps across the board.
But there is a massive gulf between the highest and lowest geographic values.
In March 2022, the eCPM for banner ads in the US was 56 cents.
India's was 7 cents – 8 times less.
Depending on your audience, ads could be a viable app monetization strategy.
The main advantage of ads:
You make money off of all your users – if your app has broad appeal and frequent usage, you can really take advantage of this.
The main disadvantage:
An ad-based app monetization strategy means you are truly serving advertisers, not users.
Your priority is keeping advertisers happy instead of delivering a great app, which can suck.
In-app Purchases
Though synonymous with mobile games, in-app purchases are everywhere.
Two other ways of thinking about it are 'on-demand' and 'pay-as-you-go'.
The base app is free to use, and most will be satisfied.
A few will need more.
More what?
Well, that depends.
Arguably, even WordPress could be seen as an example of a platform with add-on monetization.
Their revenue comes from subscriptions, but they have a market of add-on plugins covering everything from contact forms to friggin chess boards!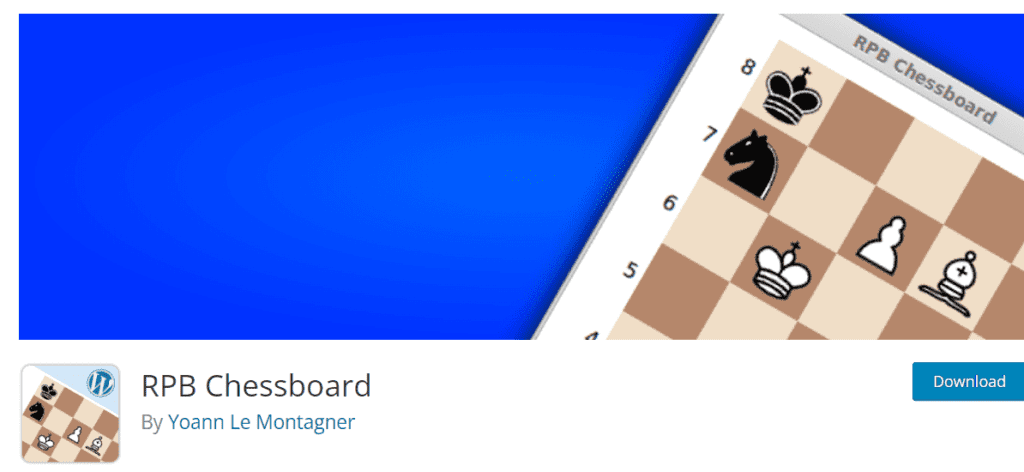 Here are a few other examples of add-on purchases in SaaS:
Google Drive offers free storage, but some users purchase add-on space.
Tinder offers free swipes, but some desperados will buy extra credits and super likes.
Unsplash has millions of free photos, but some still pay IStockPhotos for exclusivity.
The main advantage:
Provided the base version of your app is valuable, users will stick around so you can always close extra sales when they suddenly need perks.
The main disadvantage:
It's too unpredictable to be the only source of revenue – it's typically paired with another app monetization strategy.
That brings us to…
Renewable Subscriptions
In-app purchases and subscriptions are very similar, but with one key difference:
In-app purchases are unpredictable – they can vary per day – that's just how it is.
Subscriptions are a more reliable source of revenue as they commit users to deductions over a fixed time period.
Subscriptions and add-ons work very synergistically.
For example, Brevo, formerly SendinBlue, offers subscription plans for email marketing.
Say it's the holidays and a marketer wants to send additional emails – they can just buy extra credits on top of an existing plan.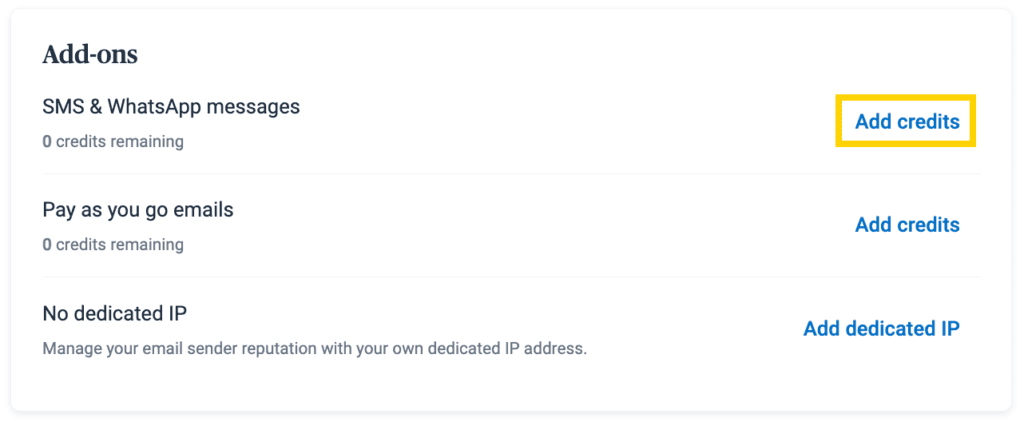 That user is not going to commit to a more expensive long-term subscription.
However, if there's a reasonably priced one-off option, they'll most likely get it.
The main advantage:
You get predictable recurring revenue – play around with discounts for longer subscriptions, group plans, and holiday promotions – the list goes on.
The main disadvantage:
None, as long as there's a free version that's decent or at least a free trial.
That's right, you heard us – none. Subscriptions are a great app monetization strategy.
White Labeling
A white-label app is the app version of renovating a new house instead of building one from scratch.
It's a template of an app that is further customized based on a client's needs.
At a basic level, this means their logo, brand colours and company information.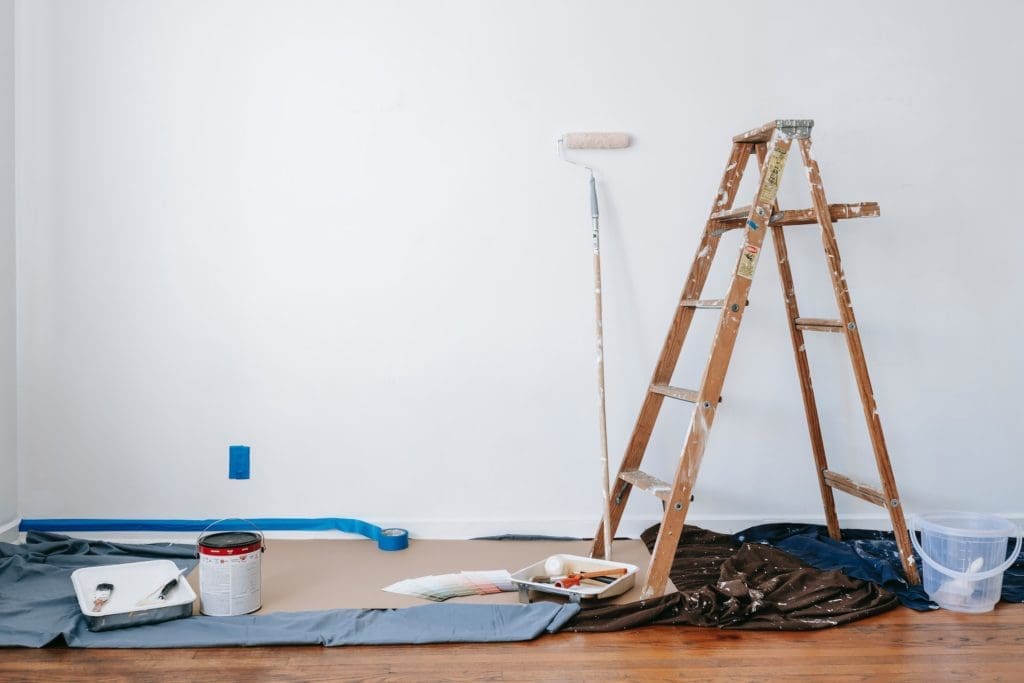 Go boutique and you're talking custom features to truly differentiate an app from competitors.
Anything you want – for a price.
The client now has a custom app without having to pay custom prices or wait forever.
This is clearly a B2B market, and perfect for founders willing to go into narrow and specific verticals – and of course, be great at what they do.
When a white label is done right, you won't know it's a white label.
If this intrigues you, take a look at Onde, a white-label provider for several different types of apps including business management, operators and e-hailing drivers.
The main advantage:
Once you have a white-label product, you have a super scalable SKU and can charge for extra customization requests. Depending on the industry, this can mean a lot of money.
The main disadvantage:
White labels are meant to be specific.
When your niche is popular, you'll be rolling in the cash, but when the market is cold, your white label might as well be customized to say R.I.P.
Crowdfunding
What if you have an idea but don't have a rich daddy to front you the money?
You could find yourself a rich daddy – if you don't mind balding Dubai sheikhs.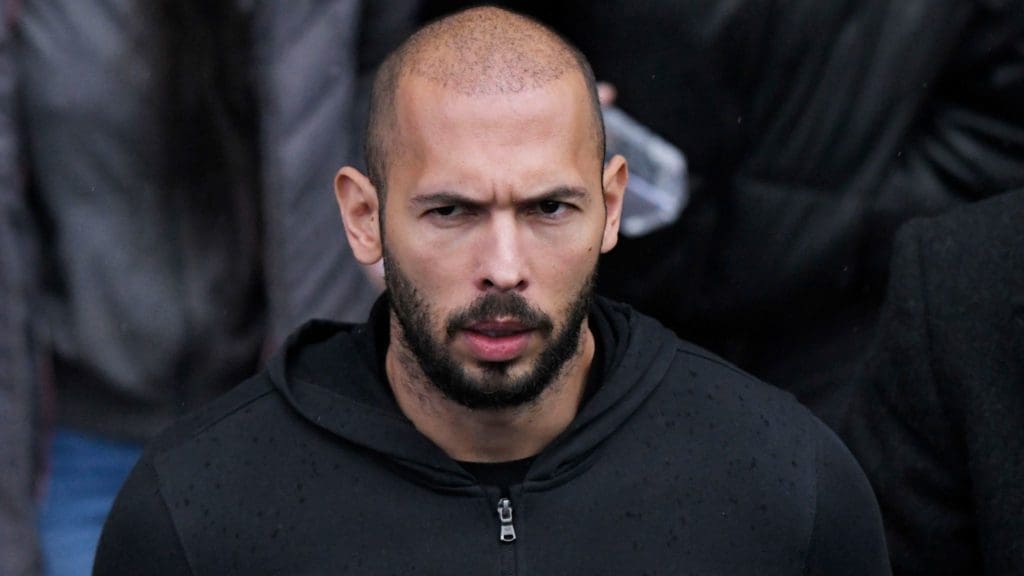 If that doesn't sound too appealing, you could try crowdfunding.
Set up pages on crowdfunding platforms like Kickstarter or Indiegogo.
Explain your product and emphasize the value it adds to a user's life
Then tell them how much you need and what for.
If your breakdown makes sense and the product itself resonates with your audience, people will pay – take a look at these Kickstarter examples:
The main advantage:
It's a great way to validate your idea and test market size. Crowdfunding platforms see hundreds of thousands of visitors daily – all are potential early adopters.
Basically, founders get to generate revenue and support themselves before even starting development.
The main disadvantage:
If you take people's money and don't deliver, you could permanently damage your reputation.
We're not calling you a scammer – we're saying it doesn't matter. People will still accuse you of being a scammer, which can follow you into any and all future projects.
Considering most app ideas fail, just be sure you are always transparent.
Corporate / Public Sponsorship
If your app aligns with the vision and mission of a corporation or government agency, you can get sponsored by them.
Code.org, for example, is an international nonprofit organization that offers coding and computer science resources for students and teachers.
They're doing all of humanity a service and their list of partners is impressive, to say the least.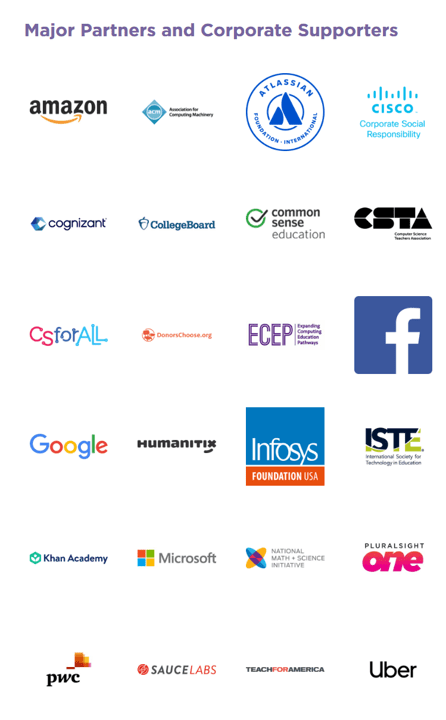 For an example on a smaller scale, look at CitiBike, a bike-sharing platform sponsored by CitiBank to promote sustainable living.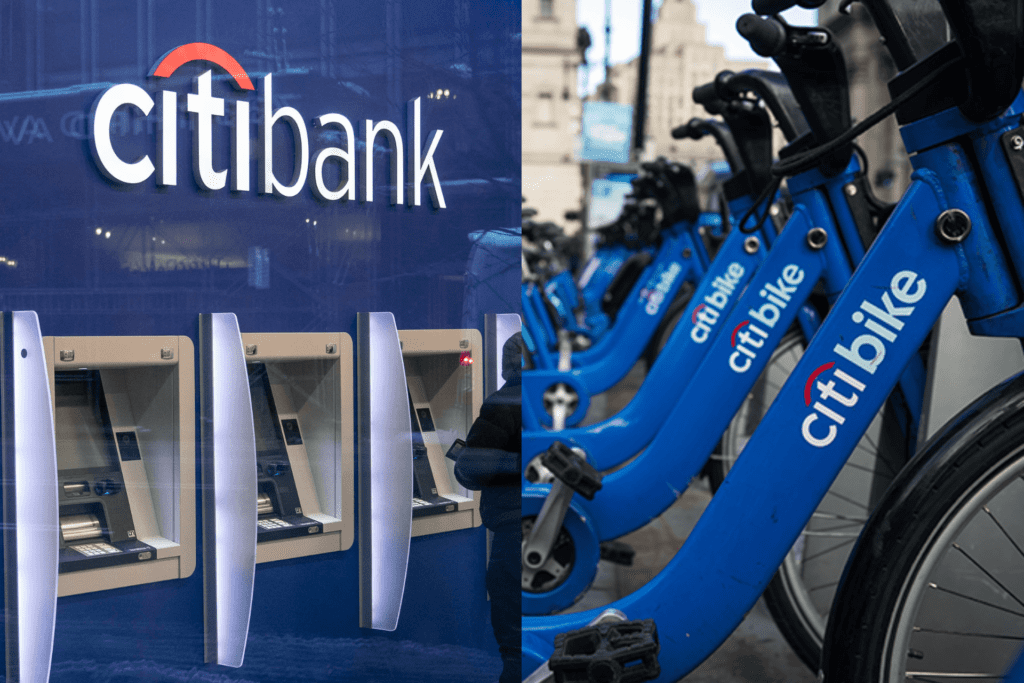 The main advantage:
There's a reason SMEs trip over themselves to score big corporate and government sponsors: the money is huge
If you can get corporate and government sponsors, you pretty much never have to worry about other sources of funding.
The main disadvantage:
As with advertising, you're at the mercy of corporations and public agencies. Your app or product cannot have its own identity – it only echoes what sponsors think protects their interests.
Case in point, the bright blue bicycles above.
If you want to get sponsored by Coca-Cola, we hope you like red!
Data Monetization
Just to be clear, we're talking about legal data monetization, not the shady one where you sell passwords.
This is where you sell user data to ad agencies, telco companies, research institutes, and any reputable party that wants to create new products, improve services, or develop hypotheses based on data.
The data must be anonymous and avoid personally identifying information.
That means, among other things, strictly no addresses, no genders, no ages, and definitely no names.
Instead, we're looking at:
screen size,
payment method of choice,
country of origin,
device type and
other general data points.
And users must be asked for consent.
According to an AppRadar guest post by an app monetization agency, you need a minimum of 50 thousand active daily users for this to be a viable strategy.
The main advantage:
Just like with ads, you make money from all users, only data collection runs behind the scenes and won't interrupt the user experience when done properly.
The main disadvantage:
It has to be done properly to be non-intrusive and compliant – you'll need to make sure your tech stack is bulletproof and compatible with the General Data Protection Regulation.
Also, users tend to be very distrustful of data collection, even if it's harmless. There's just something about it that makes them go all murica on you.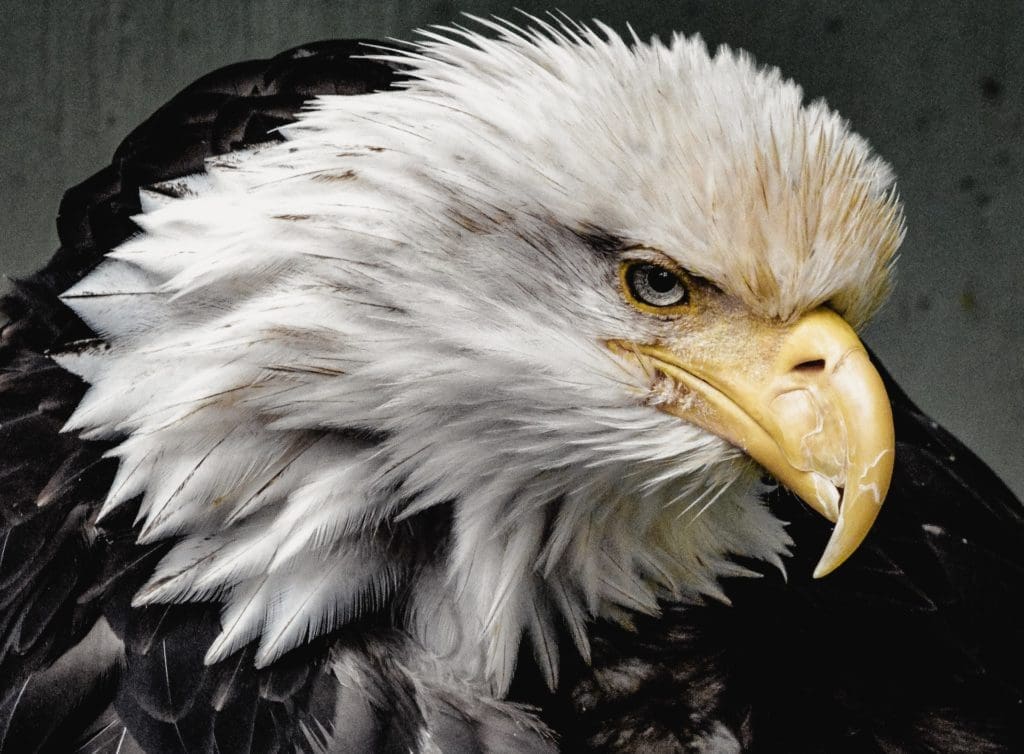 Phew, those are the 7 ways you can monetize your app.
Which should you choose?
Here are three factors to help you decide.
Deciding how to monetize your app
The first thing to consider: should your app have a forever-free version or a free trial at best?
This depends on:
B2C vs B2B
Type of App / Service
Target Audience
B2C vs B2B
Most of the time, a B2C app is more likely to have a free-forever version because you want a large user base – this opens up the door to data monetization and advertising.
B2B clients don't want interfaces cluttered with ads or their data being collected, and they're willing to pay for that privilege – make them subscribe.
Type of App / Service
The more frequent your app is used, the more profitable it becomes to run ads. If users are checking it multiple times a day, great.
If they open it once a week and mostly stick to one screen, bombarding them with ads in that small time frame is a bad idea – go with a subscription and add-ons.
If your app deals with vulnerable parties, we wouldn't bother with data monetization – why take the risk?
Target Audience
B2B spending habits are pretty uniform, but B2C is an absolute smorgasbord.
Yes, we could have chosen an easier word – we just wanted an excuse to use smorgasbord.
Anyways, as we were saying, B2C spending habits are a smorgasbord: white-collar professionals and teenagers in school won't have the same purchasing power.
Heck, when we Upstackers were teenagers, we had zero purchasing power.
Doesn't matter how valuable we thought something was, the only price we could afford was 'free'.
Understanding the spending habits and purchasing power of your target audience will tell you whether your focus should be making money off your app, or off your traffic (such as via advertising).
'Mix & match' your app monetization strategies
Consider these three factors and you'll arrive at the best way, to maximize revenue
You don't have to stick to one strategy forever- if one fails, try another.
Also, feel free to deploy multiple strategies so long as they create a net gain in revenue.
Businesses can be guilty of launching ten promotions that end up competing with each other.
Add-ons shouldn't be so cheap they discourage subscriptions.
Ads shouldn't be so intrusive they limit data monetization (ps: check out a case study of ads done right in our deep dive into Tiktok's revenue mode).
Whatever app monetization strategy you decide on, just be tactful about implementation.
Bubble recently and very abruptly changed their pricing strategy – completely screwing their existing users.
Don't be like Bubble.
Be Sustaina-bubble 😀
Hey there stranger, thanks for reading all the way to the end. Consider joining our mailing list for a one-stop resource on how to develop an app with no experience and become a well-rounded founder. Get a nifty list of questions to ask app developers when you sign up!
App Developer Interview Questions Template
Download this template now so you know exactly what to ask App Development Agencies! Let us know where should we send it through the form below.